TYRES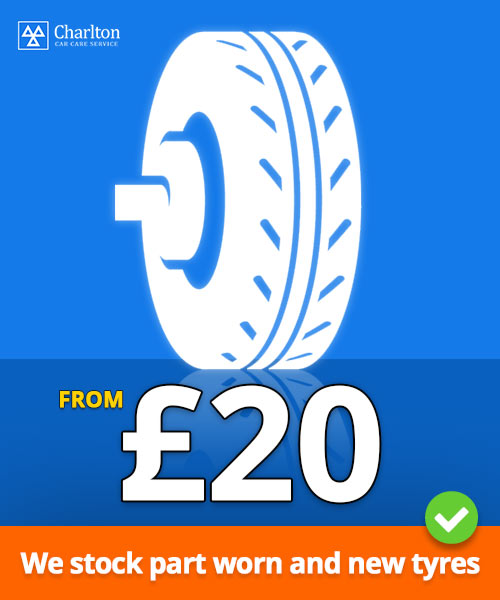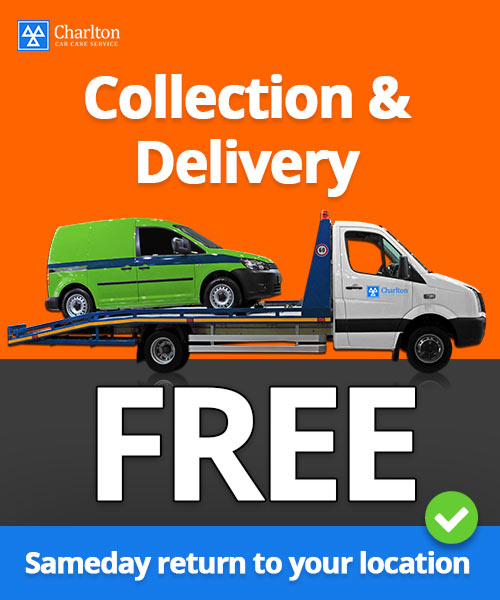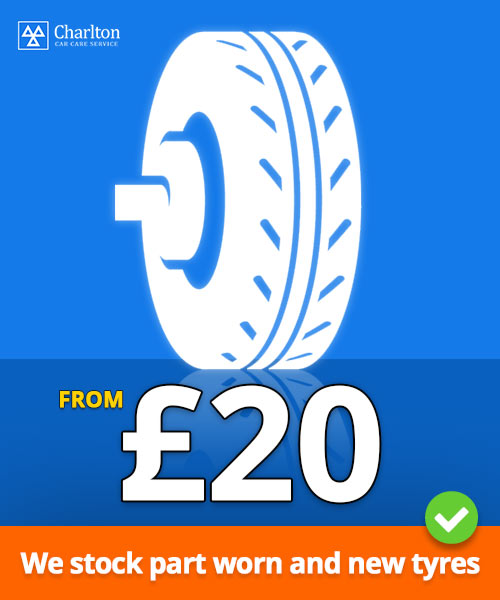 We have a great selection of tyre brands to choose from including high-performance tyres right through to economy
Get better grip and fuel savings with our Complete Tyre Services including; long-lasting, extra grip tyres, digital tyre pressure test, wheel alignment and balancing to make sure your vehicle is running at its optimum level.

We fit tyres on all vehicle types, from vans to family cars and 4x4s.
TYRE SERVICES
New tyre(s)

Part-worn tyre(s)

Puncture repairs

Wheel alignment

Wheel balancing

Locking nut removal
Your kind of Mechanics!
What is great about our Tyre Service is, that our Mechanics are non-commission based, so we won't be selling you tyres or services that you do not need!

You can have your vehicle collected and delivered for free or you can pop it down our Workshop and leave it for repair.

Get in touch and book in today
| | | |
| --- | --- | --- |
| | | Job completed: All new long-life tyres replaced |
"I will be back again!"
"I visited Charlton Car Care Service last week to get some new tyres on my Volkswagen Golf GTI, Dan the guy who greeted me got my car into the workshop immediately. He talked me through the types of replacements tyres available and suggested the most cost effective solution for my car. I was only there for about 40mins before I was driving out and on the road again. I thinks it's a good, well-priced service and I will be back again!"
Tyres: Frequently Asked Questions
CLICK ITEM TO VIEW
What brand of tyres
We stock wide range of tyres including the most popular brands including; Contential, Michelin, Hankook, Firestone, Bridgestone, Star Performer, Cumho, Avon, Nankang, Pirelli and Dunlop to name but a few.
Can you fix
Yes, if it is a minor hole.
Does Charlton Car Care Services work
All repairs come with our own Workmanship Guarantee furthermore, most individual parts come with their own manufacture's warrantee (please ask for details at the point of sale).
Are you insured to drive / collect
All our drivers are fully-insured to drive or recover your vehicle.
My vehicle is pretty high-tech, can
Yes, our Mechanics have Main Dealer experience and we regularly perform our Tyre Services on executive cars, supercars, sports cars and other unknown / unusual makes.

Book your vehicle in today, call
or e-mail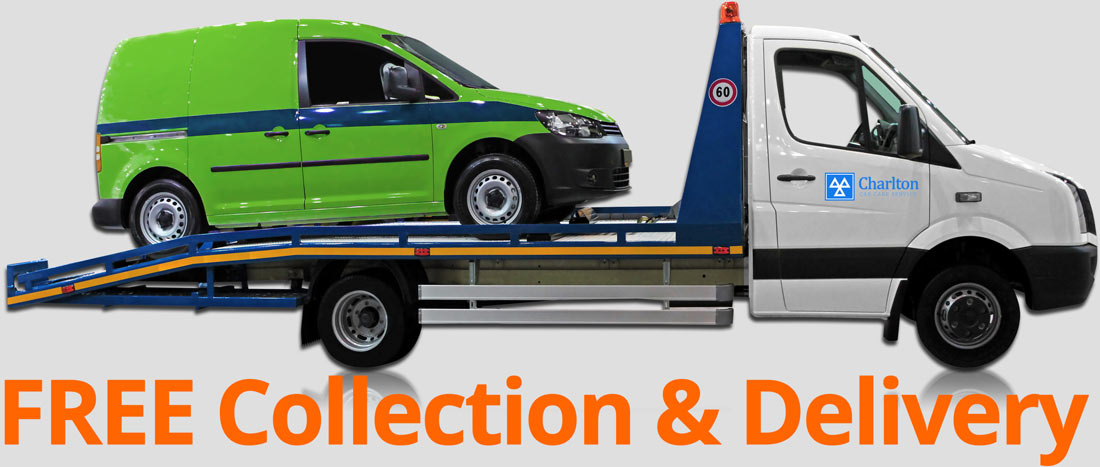 We can collect and deliver your vehicle from your home or workplace at no extra charge
If you would like to arrange a vehicle collection, complete the form below.
TOP OF PAGE
We cover the whole of London and beyond!
Open 6 days a week